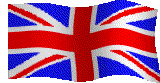 Greg Harper's BLOOM Genealogy Web Site
This Tripod site is where I deposit my genealogical research on the BLOOM family, based in North Norfolk. At various times, the surname was also spelt Bloome, Blowme, etc. The Blooms in my family tree were centred on Wells-next-the-Sea, Norfolk, England where they were, for a long period, quite prosperous. Ursula Bloom, once the world's most prolific authoress, wrote several books based on her family's history, although much of the genealogy is inaccurate: I am trying to check the information she provides and include it in my own data files.

QUICK GUIDE:
This is one of a network of web sites dedicated to my genealogy research. To go to any of these web sites, use the buttons at the top of the panel to the left of this page. The "hub" of my genealogy web network is on Freewire: this is where you'll find an orientation guide to link you to my other areas of research on other web sites; tools to help you read the files on my web sites; ways to enter information about your areas of interest in the surnames I am tracing (for me and others to see); ways to contact me; some generally useful genealogical tools; etc. Other branches of my family for which I have done extensive genalogical research include the MASSINGHAM family, details of which you'll find on my PlusNet web site. All my other genealogy research is currently on my FortuneCity web site.

Bloom family genealogy
For convenience, I have divided up my research into a number of Microsoft Word files. To reduce the time taken to download these files, they are compressed ("zipped") with WinZip. You can find out how to obtain WinZip (to unzip the files) and Word readers (if you do not have Word and your own word-processor software cannot translate and read Word files) on my Freewire site. To download a file, right-click on the file-name (*.zip) in the tables below and choose "Save Target As ..." to copy it to your computer. Alternatively, left-click on the file-name and open it directly.
| | | |
| --- | --- | --- |
| Name of zipped file | Length of Word document | Date last updated |
| | 133 pages | 1998 |

Sign My Guestbook
View My Guestbook

Genealogy Web rings are intended to foster links between genealogists on the Internet, to attract visitors to genealogy-related web sites, and to help people visiting member sites move easily to other sites that might be of interest. This web site is linked to the following 2 web rings ...

You are visitor
to this page. Thank you for your interest!
---

To go to other pages on this web site, click on one of the links in the panel on the left-hand side of the screen.
To go to any of my other genealogy web sites, click on one of the links in the panel at the top of the screen.
---